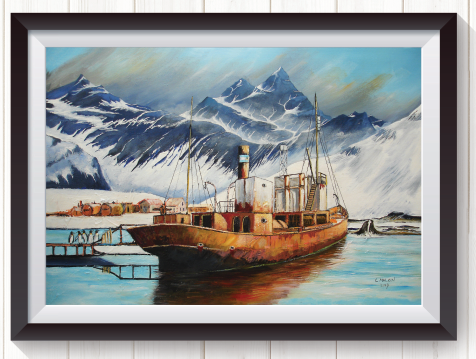 20th July 2020
This iconic painting by Larry Malkin of the Viola on the beach in Grytviken is just one of the artworks which is it hoped will inspire artists and writers to enter the Viola 1,000 Words competition, with the chance for creatives of all ages to win cash prizes and secure recognition for their work.
To find out more please check the articles in the news and events sections of this website or email info@violatrawler.net
And hurry - the deadline for entries is Tuesday 1 September 2020.
The 12 paintings, all by Larry, which feature on the monthly pages in the calendar can now be viewed below along with information about the featured vessels.