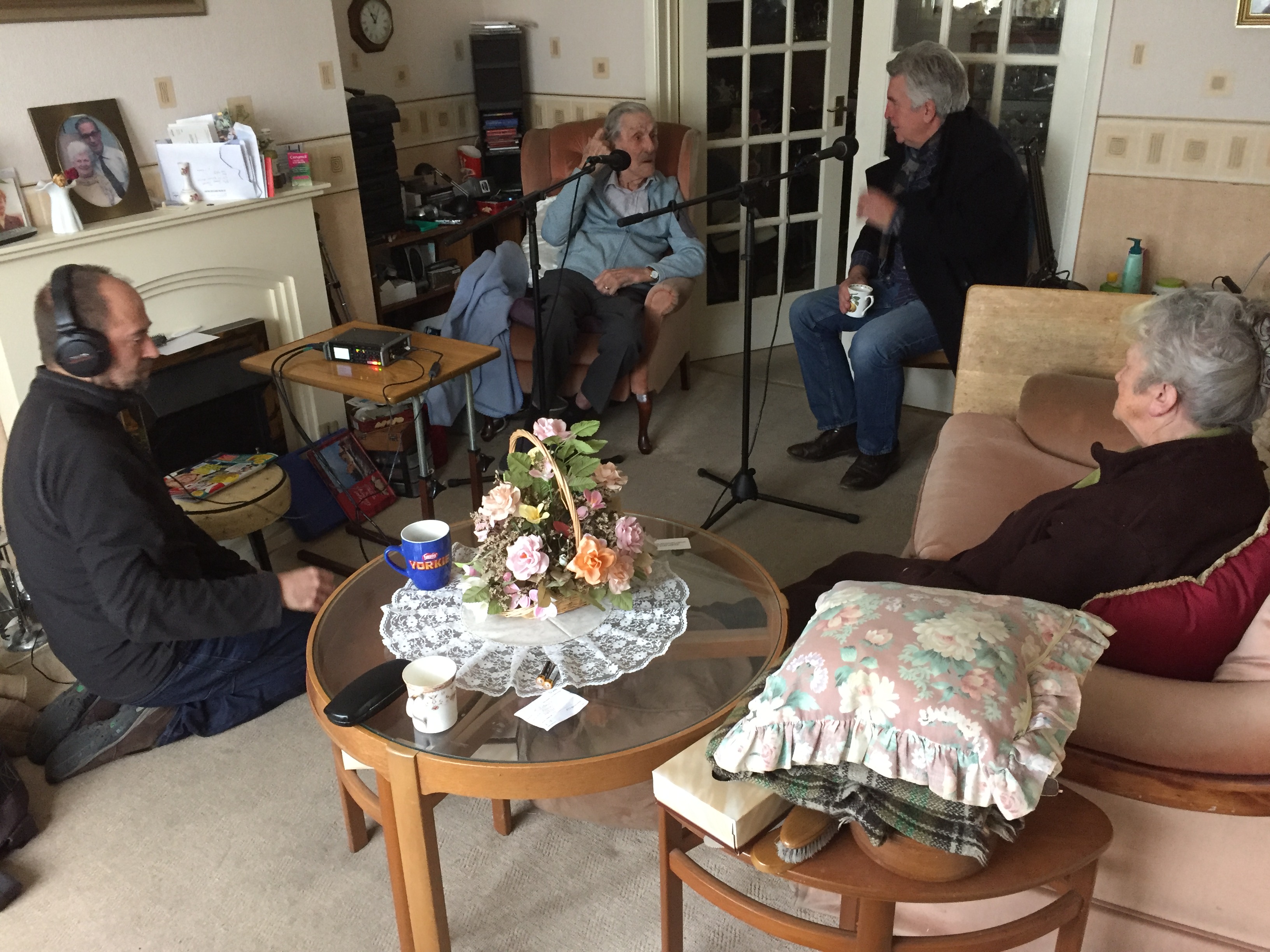 4th October 2019
Acclaimed independent media organisation Hull is This has joined the celebrations around the latest milestone for the Hull: Yorkshire's Maritime City project by releasing an exclusive audio interview with Eric Tharratt.
Hull City Council announced this week that The National Lottery Heritage Fund had confirmed a grant of £13.6m towards the project. As excitement builds, Jerome Whittingham, founder and Editor of Hull is This, decided the time was right to post the interview.
Eric, now 102, is the son of George William Tharratt, and he spoke earlier this year to renowned maritime historian Dr Robb Robinson, one of the Viola Trustees. The recording by Jerome provides further valuable evidence of Hull's remarkable nautical heritage and the people who have played such an important part.
During the interview, Eric tells Robb he had recently been in hospital where a doctor said he had actually been on board the Viola. The doctor had visited Grytviken during his Royal Navy career and was given permission to board the historic trawler because he was from Beverley.
Eric also tells of his memories of his father, George William Tharratt, born at Sunk Island and originally named Green Willows Tharratt.
He said he knew little of his father because he was at sea so often and for so long, but on occasions he joined him on his ships – once on a fishing trip and again on board the Cadella, which was sent to Ostend to collect coal during the general strike of 1926.
His father was awarded the DSC for bravery and Eric tells of the exploits behind the honour. Robb said it was not widely known that 3,000 fishing vessels and 40,000 fishermen were involved in the war against mines and U-boats, one of them the Viola under the commend of Eric's father.
But 11 years after the war George died and ended up in a pauper's grave, leaving a widow with five young children. When Eric's mother said she would have to send one of them to the orphanage he volunteered to go.
Robb tells how he first met Eric and his daughter Pat while he was researching his book. He was intrigued by the story of GW Tharratt and set out to track down the family.
Click here to read the story on Hull is This and listen to the interview:
https://hullisthis.news/interview-with-trawler-skippers-son-reveals-personal-insight-into-hulls-remarkable-maritime-heritage
Picture shows the interview being recorded in Eric's front room with Robb Robinson asking the questions, Jerome Whittingham recording and Pat looking on.