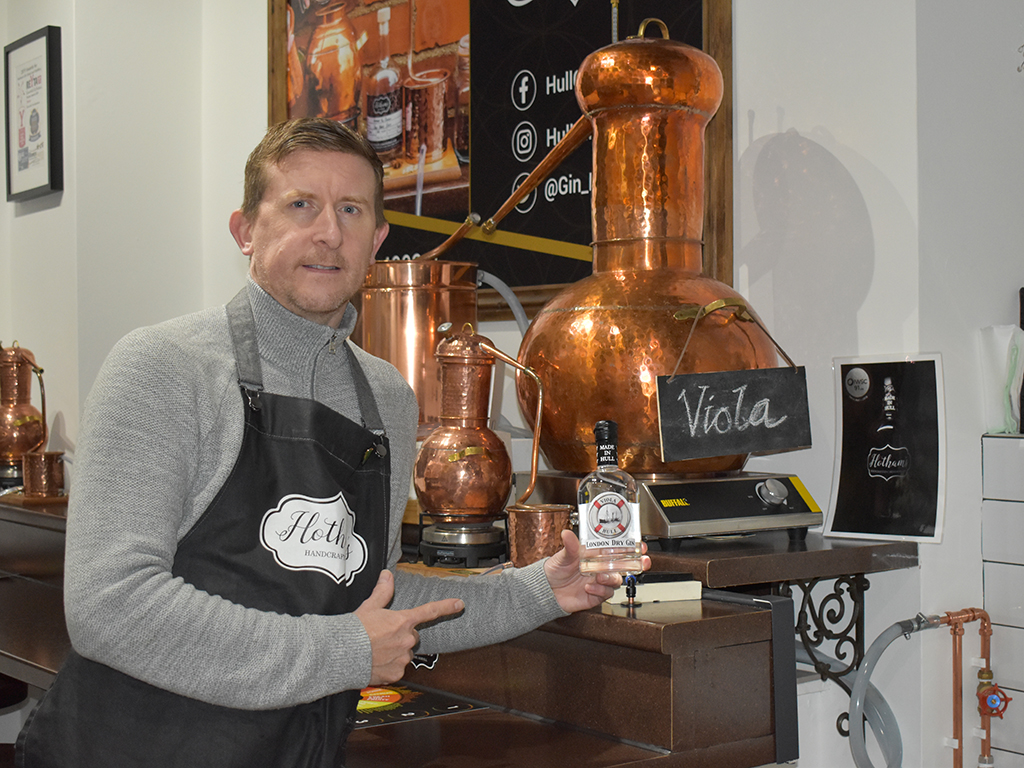 2nd November 2019
Hotham's Distillery have created a second Viola gin which will be launched at a celebration dinner at 1884 Wine & Tapas Bar.
The company unveiled an Old Tom Viola gin a year ago to help raise funds to support the Viola appeal.
Now they have produced a London Dry version which will be presented at the event on Wednesday 13 November. Emma Kinton from Hotham's will talk about how the gin was made and about the history of gin. Robb Robinson, a maritime historian and Viola trustee, will talk about the Viola and the other ships which feature in the Homeward Bound calendar. Also present will be Larry Malkin, the artist who selected the vessels for inclusion in the calendar and who then painted the original images.
Start time for the event is 6.30pm with the presentations starting at 7pm and a tapas meal served from 7.15pm by the team at the award-winning restaurant which has previously hosted two Viola gin nights and the launch of the calendar.
With the calendar selling very well some copies will be held back for guests to purchase on the night. Bottles of the new gin will also be available, giving people the chance to purchase Christmas gifts to remember.
Bookings from businesses and the general public are coming in now. The price of just £40 includes the meal, a glass of Viola gin and a donation to the Viola Trust. There will also be a chance to win a bottle of Viola gin and a voucher for 1884 Wine & Tapas Bar.
Anyone interested in booking for the gin night should contact the Trust by email at info@violatrawler.net
To order Viola gin please visit www.hothams.co.uk
Picture shows Simon Pownall of Hotham's Distillery with the new Viola London Dry gin.