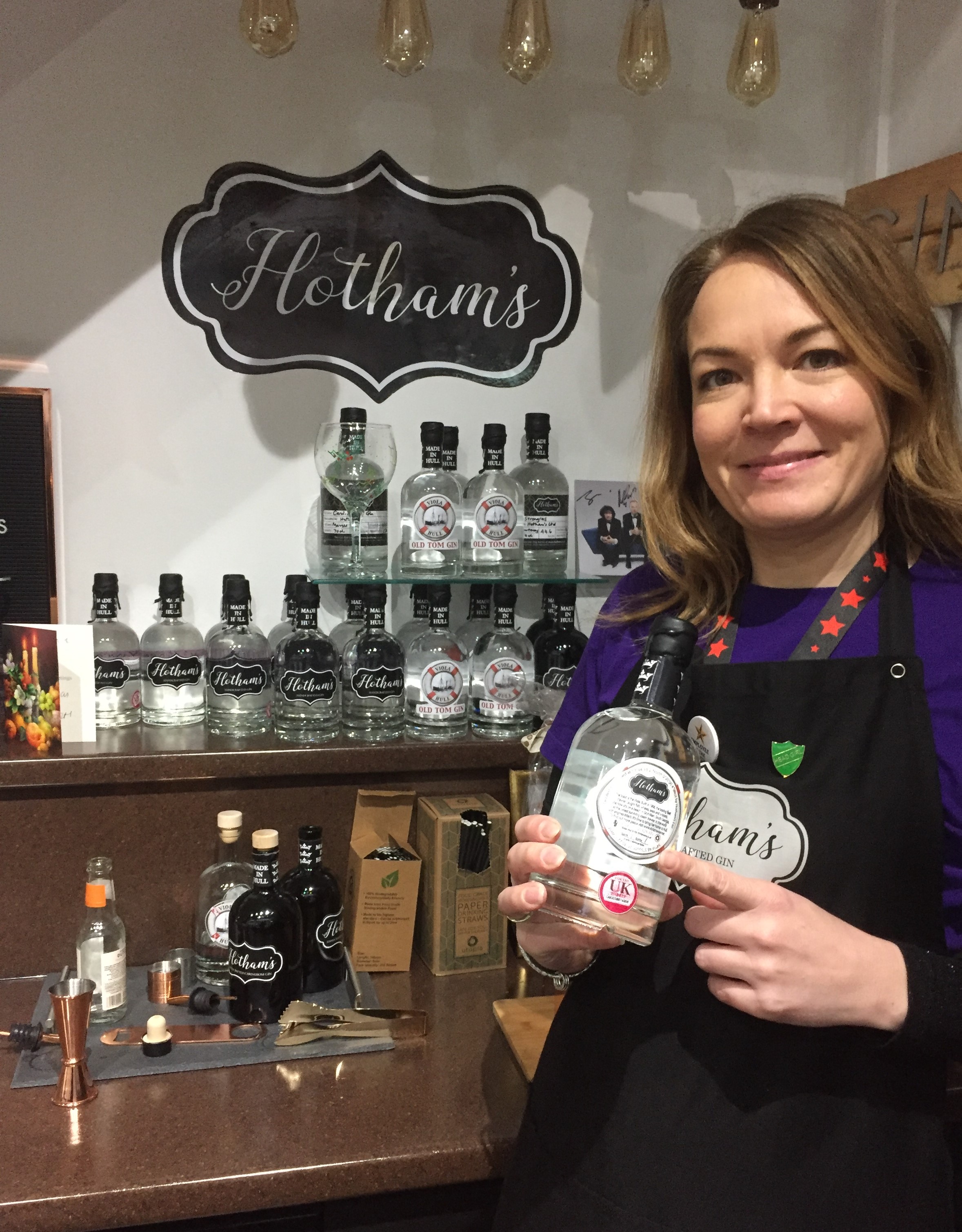 4 January 2019
The first bottle of Viola gin has been safely stored away with the intention of using it to boost the fund-raising campaign at a special event.
A second bottle will also be set aside ready to smash over the bows of the Viola when she returns to Hull.
The team at Hotham's Distillery in Hepworth's Arcade, Hull, rushed to ensure the first batch of Viola gin would be ready in time for the rush of Christmas orders, but they made a point of reserving the very first bottle.
Emma Kinton used the new still at Hotham's Distillery – named Viola – to make the gin and her partner, Simon Pownall, designed a label which carries the Viola lifebelt logo as well as the map co-ordinates for the distillery and the Viola's current location. The label also has spaced to mark the batch and bottle number.
Emma, pictured with the very first bottle, said: "We're so pleased to be working with the Viola Trust to create something unique to help with the campaign. The gin has already generated a lot of interest and we have some good ideas to build on that during 2019.
"The Viola gin is on general sale now, although batch 1, bottle 1, is being kept safe and is likely to be used for a special fund-raising opportunity. We'll also set aside another bottle with a view to breaking it over the bow of the Viola to launch the next phase of her career when she returns to Hull!"
To buy a bottle of Viola gin please call in at Hotham's Distillery in Hull or visit the company's website at www.hothams.co.uk