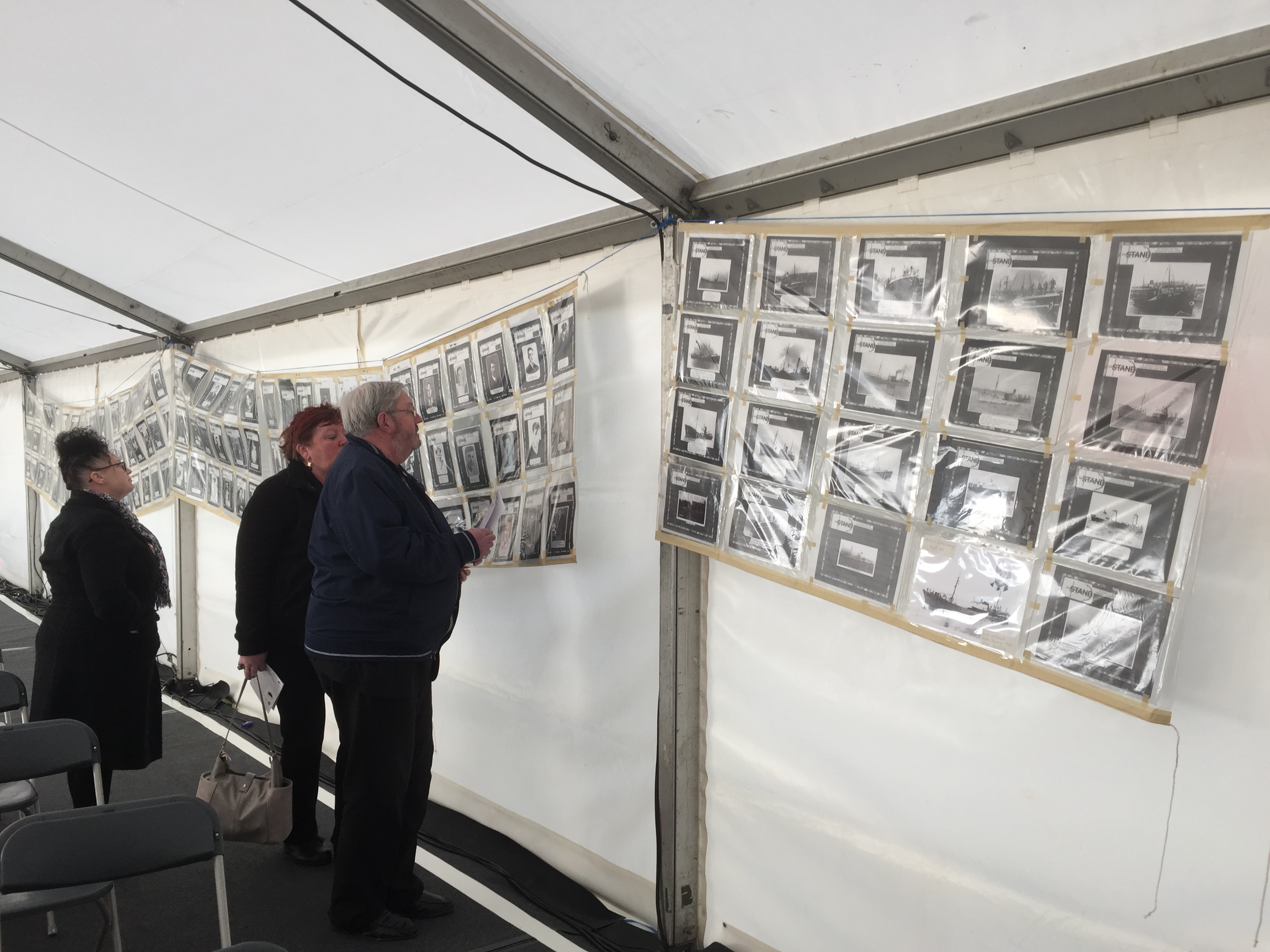 20th January 2019
Maritime historian and Viola trustee Dr Robb Robinson was reminded by the Lost Trawlermen's Day commemorations of the fate which befell the Antonio, a sister ship to the Viola.
Robb also recalled some of the men of the Viola who lost their lives at sea and were among those remembered by the congregation of hundreds of people at the 30th annual service organised today by STAND, the St Andrew's Dock Heritage Park Action Group.
Robb said: "It's Lost Trawlermen's Day today and it's worth remembering that, amongst all those Hull trawlermen who lost their lives at sea over the years were the crew of the Antonio which disappeared without trace around 12 March 1906. The Antonio's crew included: Joseph Etherington, William Harvey, George Renardson and the skipper William Level.
"The Antonio was Viola's sister ship, built by Cook, Welton and Gemmell and launched just a few a few weeks earlier. Both ships joined the new Hellyer Boxing Fleet in February 1906 but, on only her second trip the Antonio disappeared from the sea and neither her wreck, nor any trace of the trawler, has ever been found.
"Her trawlermen crew have no grave but the sea. Antonio was last seen at 9am on Monday 12 March and afterwards severe North Sea gales scattered the trawlers. The Antonio was noted to be missing when the fleet came together to board their boxes of fish again on 15 March and by early April it was accepted that the trawler and all her crew had been lost. The loss of the Antonio received only short mentions in newspapers at the time.
"A number of other Hellyer trawlers and trawlermen were amongst the large number of Hull fishermen lost over the next few years and at least two members of the Viola's crew were amongst them. The Viola, however, continued fishing and later with her fishermen crew served valiantly during the Great War.
"Although her sister ship Antonio was lost after only a few weeks of fishing her sister Viola is still around over 112 years later. Let's get her back."
Photograph shows members of the congregation at Lost Trawlermen's Day viewing the display of men and boys of Hull lost to the sea, along with some of their ships.