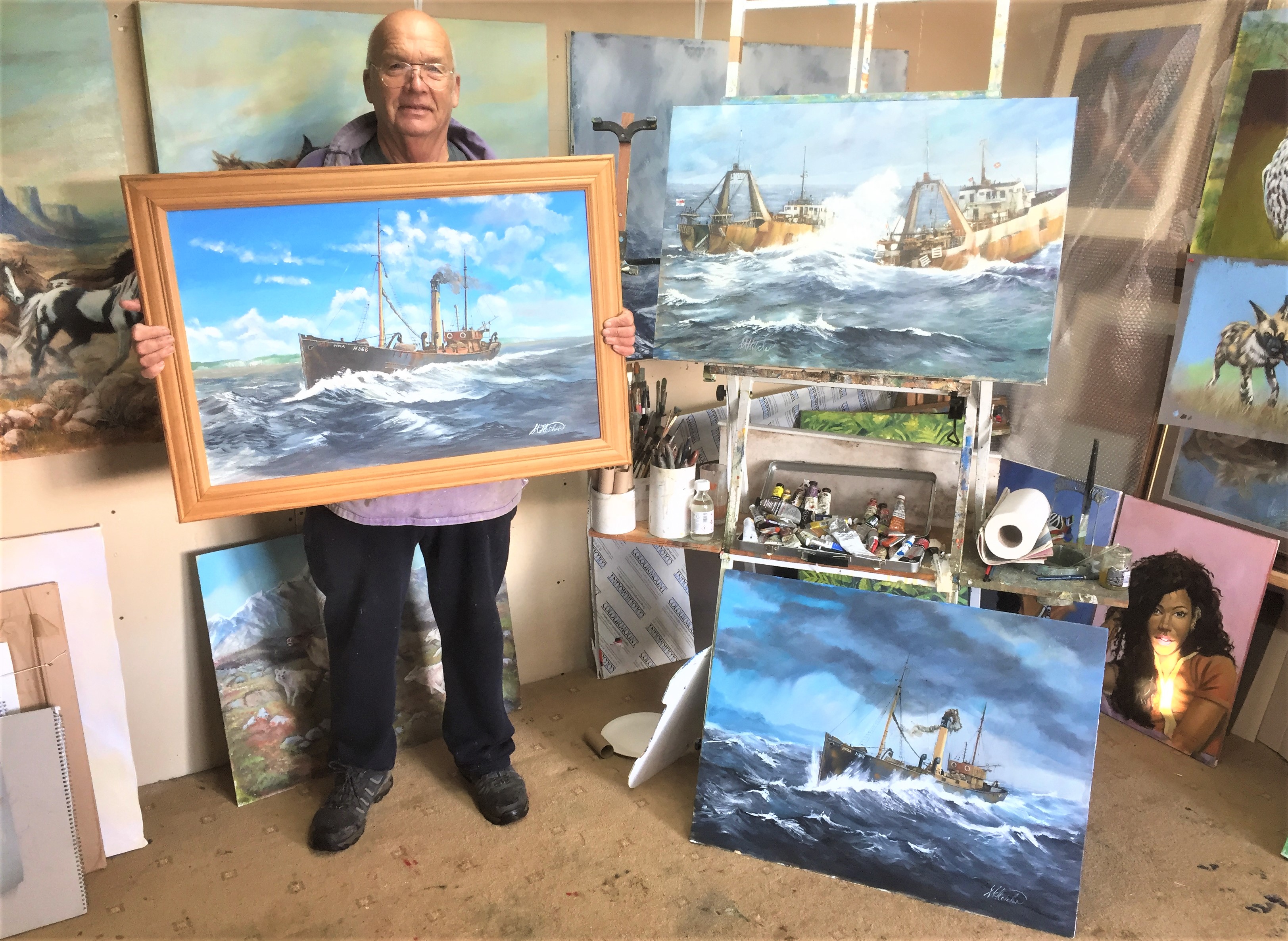 30th November 2020
A Hull-born sculptor and artist has taken first place in the painting category of the Viola Trust's "One Thousand Words" competition with one of his works showing the Viola at sea.
Steve Fletcher, submitted two works which he painted in his home studio at Patrington. The winning entry, "Heading Home", shows the Viola in her fishing days, sailing past the chalk cliffs of Flamborough Head and Bempton on her way back to Hull.
Steve has been drawing and painting since he was a child and heard about the competition from another Holderness artist Larry Malkin, who along with Hull-based artist Carol Davidson helped with judging the competition. Steve has offered to assist the Viola Trust by completing more paintings depicting other phases of the Viola's career.
He said: "I paint horses, dogs even elephants and my family were involved with the trawlers so I decided to enter the competition. I looked at photographs online and after I'd finished the painting I saw a model of the Viola at the Hull Fishing Heritage Centre.
"I've never entered anything into a competition before so I'm very pleased to win and I'm certainly interested in doing more paintings to support the Viola Trust and help to bring the Viola back."
Paul Escreet, Chairman of the Viola Trust, said: "Both categories were very competitive and we are delighted that the competition encouraged such talented people to explore the stories of the Viola and to create such wonderful work.
"We are extremely impressed with the calibre of entries which we received from artists and writers and we will use their work promote the Viola and help to raise awareness of our campaign to bring her back to Hull. We hope to stage an exhibition of the works as soon as circumstances permit."
Steve is pictured in his home studio with the winning painting.