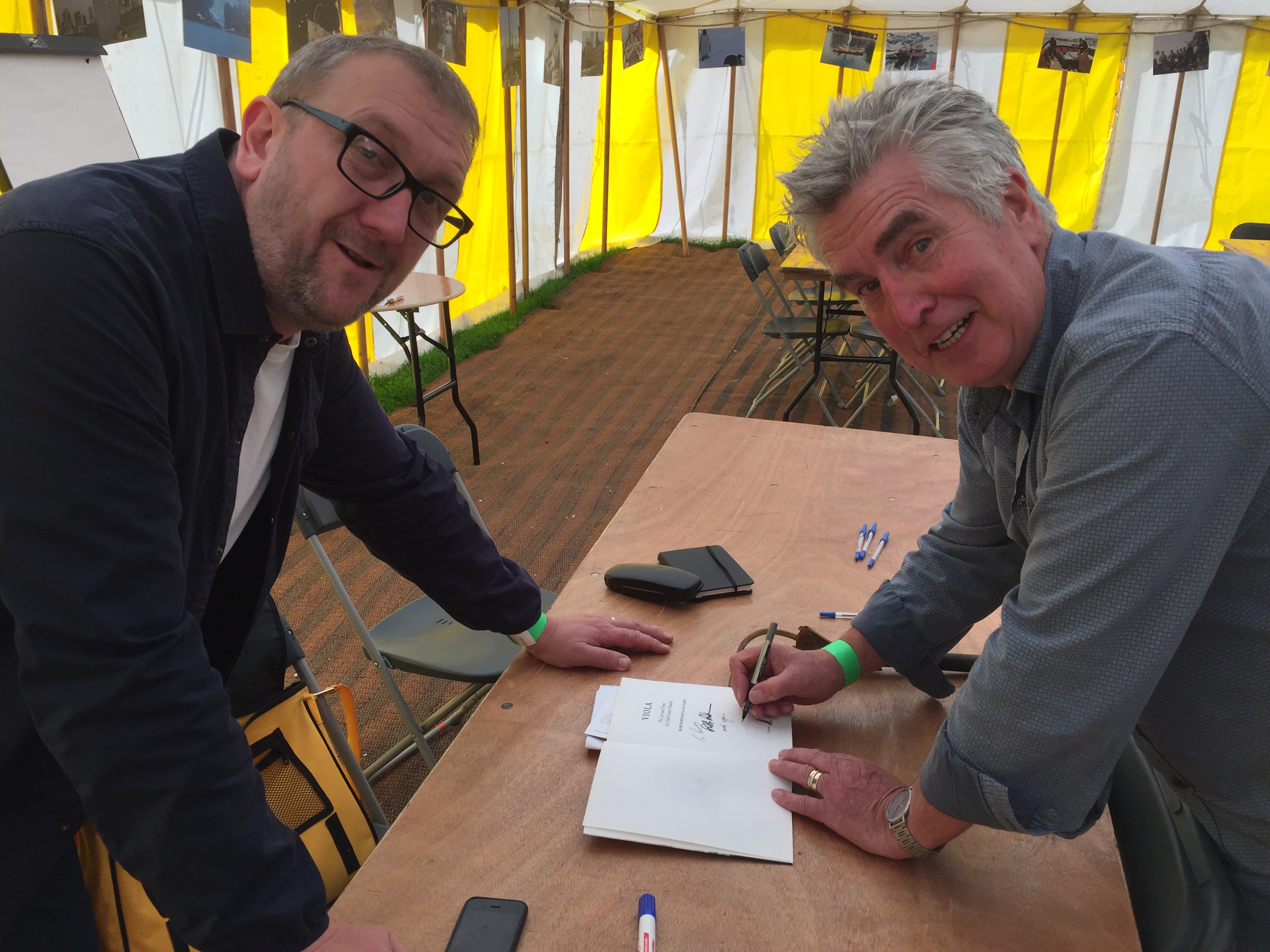 2nd July 2019
Two writers who are reaching different audiences with their tales of the Viola met for the first time as the campaign featured in the programme of a children's literature festival in Hull.
Dr Robb Robinson, a trustee of the Viola campaign and co-author of a book about the Viola, met writer and broadcaster Russ Litten, who was commissioned as the result of a donation from the Trust to help children interpret and enjoy some of the stories of the historic vessel.
Russ, who is currently working on his fourth novel, hosted drop-in sessions at the Big Malarkey Festival for children who want to hear about the Viola's varied roles, from sailing from the old Humber Dock in the early 20th century to ending up on a beach in South Georgia in the South Atlantic.
He also brought along a prop in the shape of an old bobber's hook, used by his father when he worked on the fish dock in Hull in the 1950s.
Robb called in at the festival to view the display of old Viola photography, chat to some of the visitors and discuss the project with Russ – who was so impressed that he asked Robb to sign his copy of the Viola book.
Robb said: "The Viola Trust didn't hesitate when the opportunity arose to support the Big Malarkey because we recognise it is vital that the young people of Hull and their families understand the important of the city's maritime heritage."
Ends.